NEC Corporation of America, a longtime partner of Matrix and a leading provider of advanced IT communications, networking and bio metric solutions, recently presented Matrix with the Advantage Channel Partner Excellence Award.
The Advantage Executive Conference is an annual event hosted by NEC, attracting top performing integrators and partners, as well as IT and communications consultants. The theme for this year's event was "Exchange. Transform. Experience." Attendees spent three days exchanging stories of successful experiences with transformation, listened to inspiring keynote speakers, as well as joined hands-on breakout sessions and solution demos.
The highlight of this years conference was a new "Proud to Partner" session which included a presentation by Matrix Communications General Manager, Frank Millo.
This now marks the second year Matrix Communications has been recognized as a Top Partner by NEC, making Matrix the only company in Minnesota that can say that.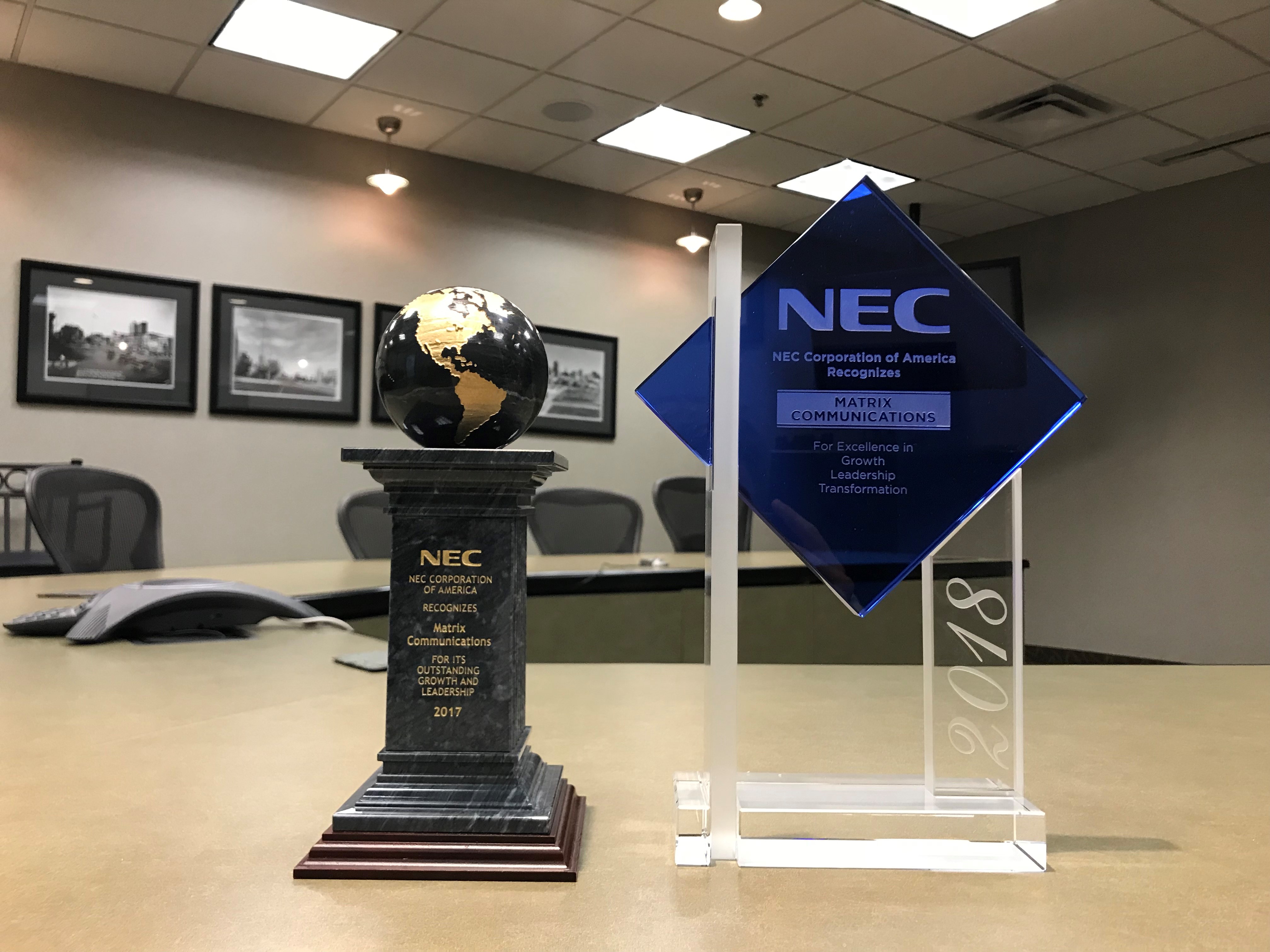 For more information on this wonderful conference, you can read the Business Wire Summary: https://www.businesswire.com/news/home/20180619006081/en/NEC-Corporation-America-Awards-Top-Performers-Advantage